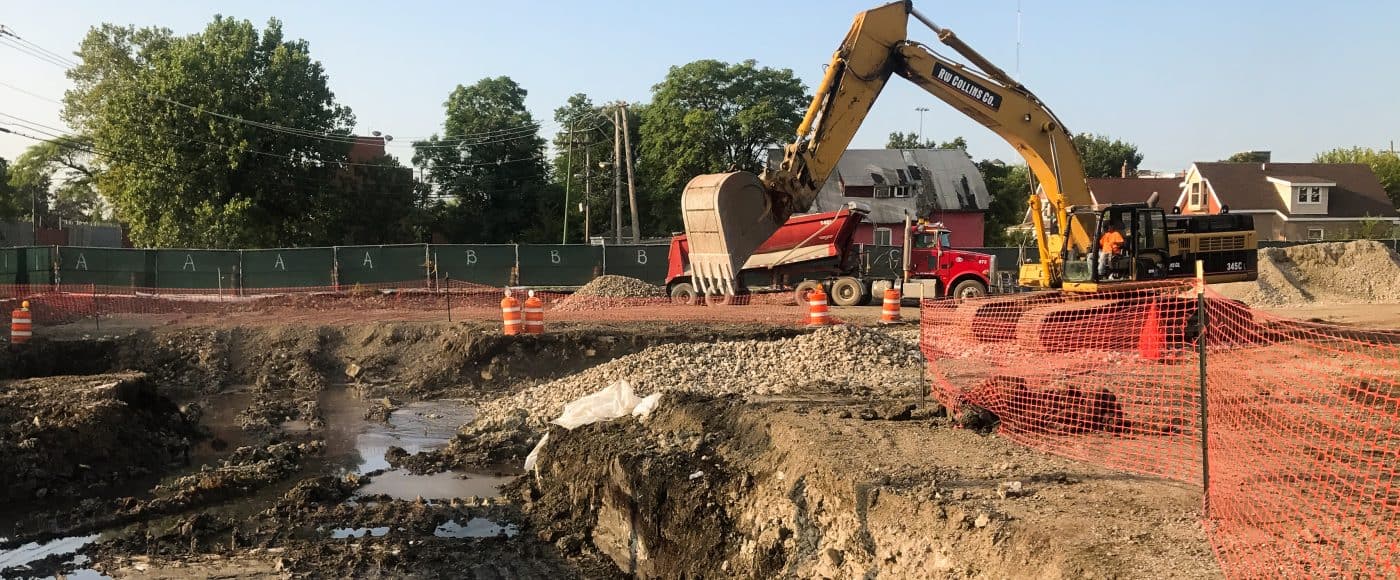 Soil Remediation & Non-Hazardous Waste Removal
RW Collins is the premier soil remediation company for clients throughout the Midwest. We've successfully completed thousands of contaminated soil  remediations across a wide variety of pollutants. Our highly experienced project managers, field crews, and industry-leading equipment fleet ensure that every contaminated site is cleaned up safely and to the highest client standards.
Contaminated or non-hazardous waste site locations include industrial facilities, power plants, service stations, trucking company terminals, hospitals, schools, office buildings, dry cleaners, brownfields, and more.
Waste and soil remediation procedures include: excavation by OSHA HAZWOPER trained personnel, transportation by Licensed Special Waste Haulers, and disposal at EPA permitted and licensed facilities
When on-site treatment is not feasible, impacted materials are loaded directly into tarped semi-dump trucks for off-site transportation and disposal
All trucks are decontaminated to remove materials from the wheels and body of the vehicle before leaving the site
We pump, store, and dispose of liquid waste on sites that involve both soil and groundwater contamination
We use a foaming agent to suppress airborne odors when removing coal tar source material
Waste disposal authorizations (waste profiles) for soil disposal are obtained at the appropriate facilities
Waste and solid disposal manifests for hazardous or non-hazardous waste are prepared and tracked for all sites
Full documentation of soil disposal is provided to clients upon completion of the project
Other contaminated soil remediation tasks include onsite stabilization of RCRA hazardous soil with elevated lead concentrations; solidifying, containerizing and disposing of PCM contaminated sludge; and offsite disposal of hazardous and non-hazardous soils.
Contact us for project estimates and to learn more about our services.