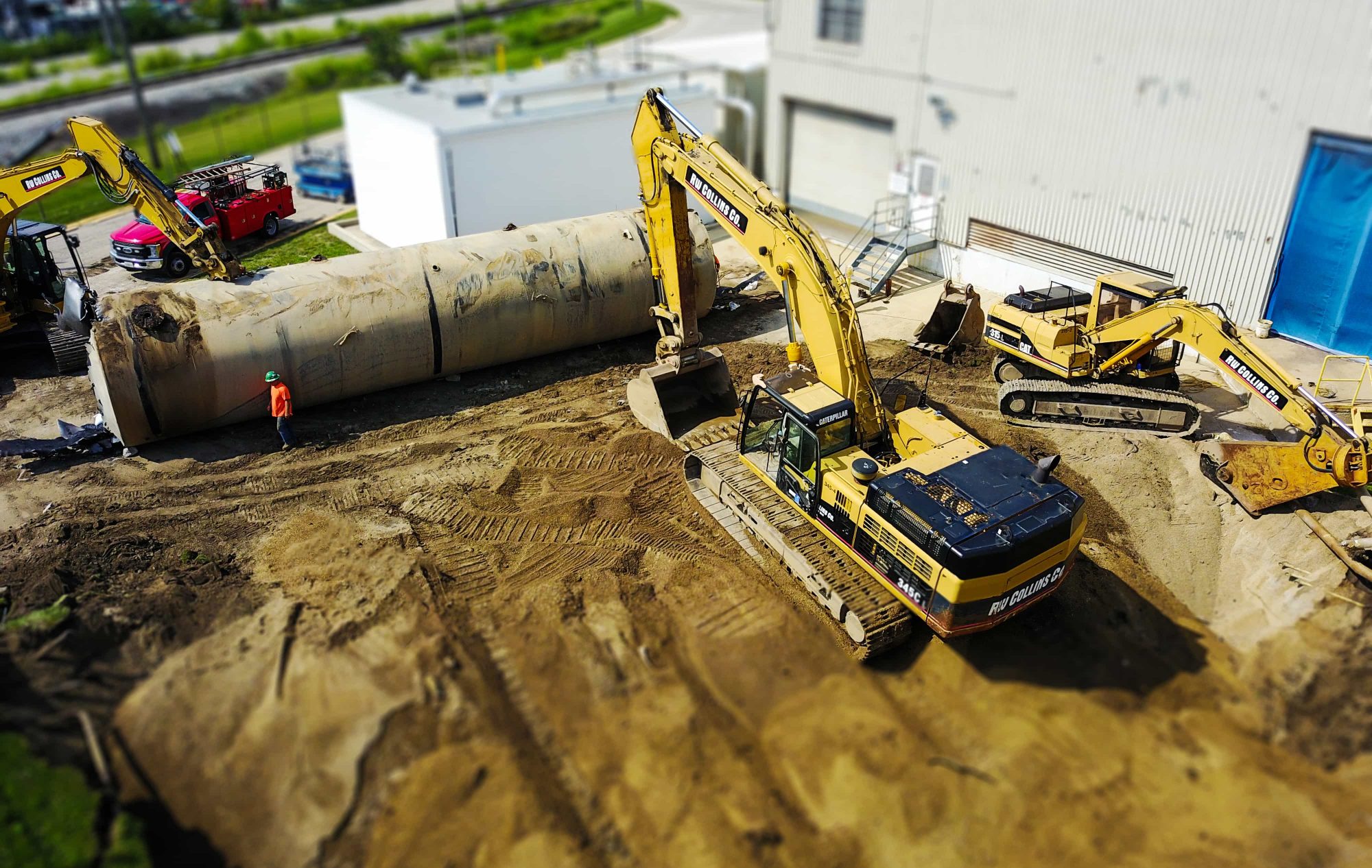 Working side-by-side with our customers for more than 70 years.
---
RW Collins leads the industry in experience, insight, and reputation.
Featured Case Study
RW Collins was contracted to perform all tank removals and environmental remediation in conjunction with the runway expansions at O'Hare International Airport. To date, we have removed over 25 USTs, ASTs, hydraulic lifts, and oil-water separators, in addition to hauling thousands of tons of contaminated soil associated with the tanks.
Part of this project included the removal of two 30,000-gallon oil-water separators that were buried at a total depth of 22 feet. Despite their status as unregulated tanks, these separators presented unique challenges due to their complicated internal structures. We carefully performed pumping, removal by excavation, and certified destruction for these oil-water separators.
Read More
Additional Case Studies
Excavation
Excavation Site – Nicholas Senn High School

Remediation
Environmental Remediation – Chicago (Bridgeport)

Excavation
Excavation Site – University Of Chicago